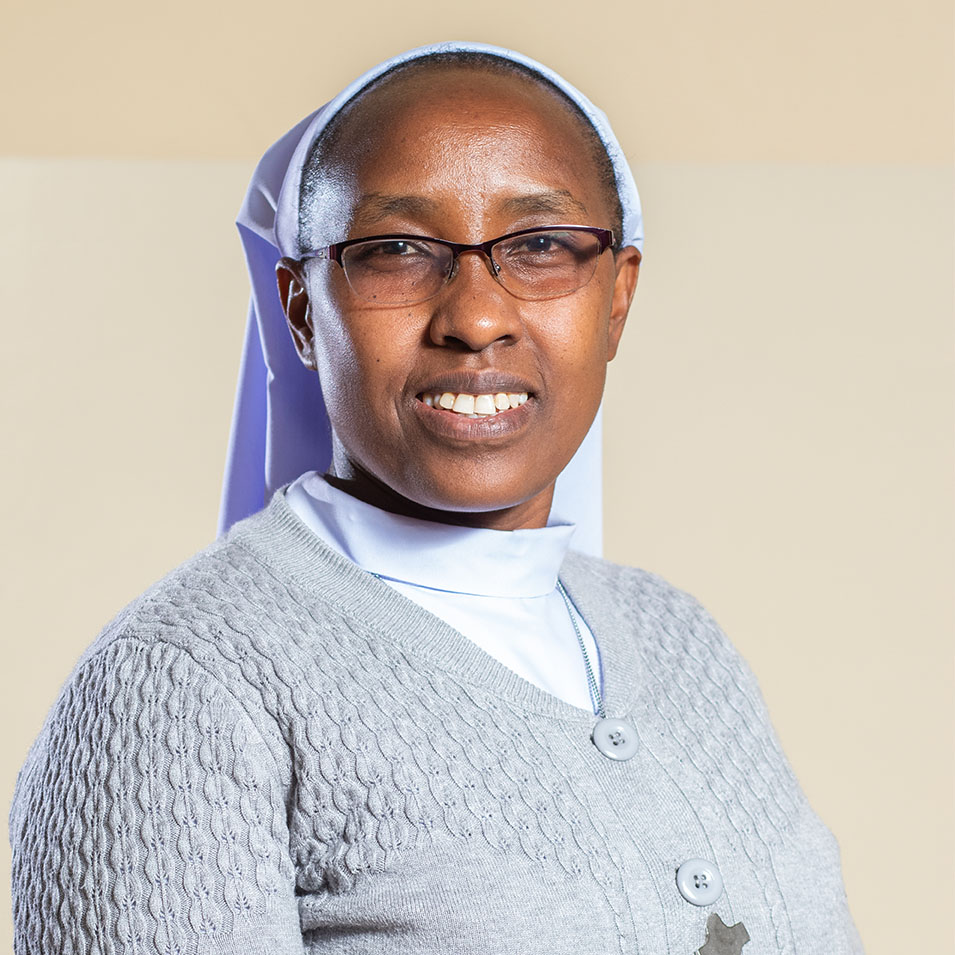 Sr. Margaret Mutiso
Fmr Program Coordinator
She holds a Diploma in Catechetics and Pastoral Ministry from the Institute of Catechetics and Pastoral Ministry at Chemi Chemi ya Uzima Nairobi Kenya. She has a Bachelor of Arts with a focus on Leadership and Management from DePaul University, SNL Chicago USA in which she received the Student Excellence Award. Has a Master of Arts in Social Ministry from the Catholic University of Eastern Africa (CUEA), and has trained as a Certified Organizational Effectiveness Coach at Coach Development Institute of Africa (CDI).
Sr. Margaret belongs to the Daughters of the Sacred Heart (DSH).
She is a co-founder of the Leaders Guild Alumni Association on December 8th 2013. She is the former TLG Program Coordinator and is currently serving as Assistant Director in Centre for Leadership and Management.
She has eight years' experience of working as a Parish Pastoral Coordinator, six years as the vocations directress, six years as a local superior, and three years as a formator in her congregation DSH.